Saint Cabrini Catholic Church is calling at High School students to take part in our newly formed Youth Group!
The Youth Group promises fun, friends, food, and faith!
Youth Group meets the first 2 Sundays of every month at 9am.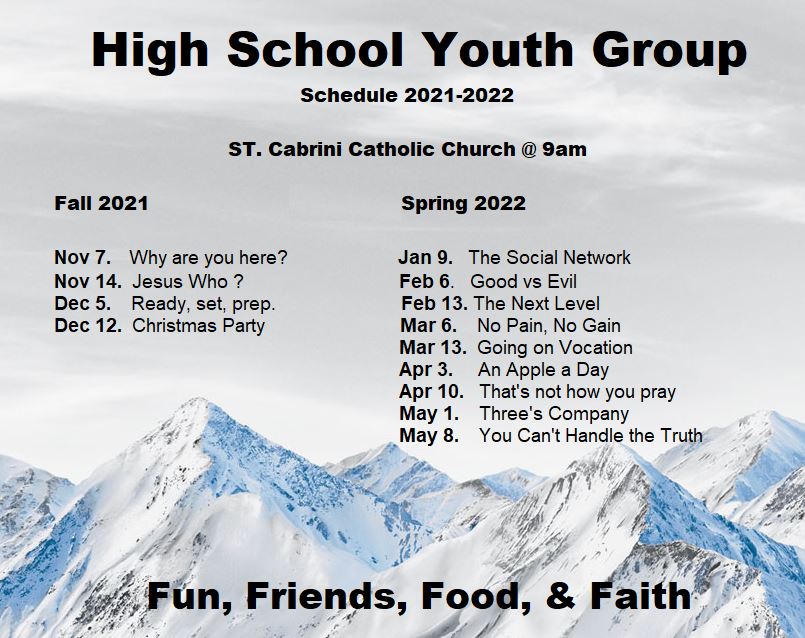 For more information or to signup please email Dr. Joe at faithformation@saintcabrinicatholic.org.