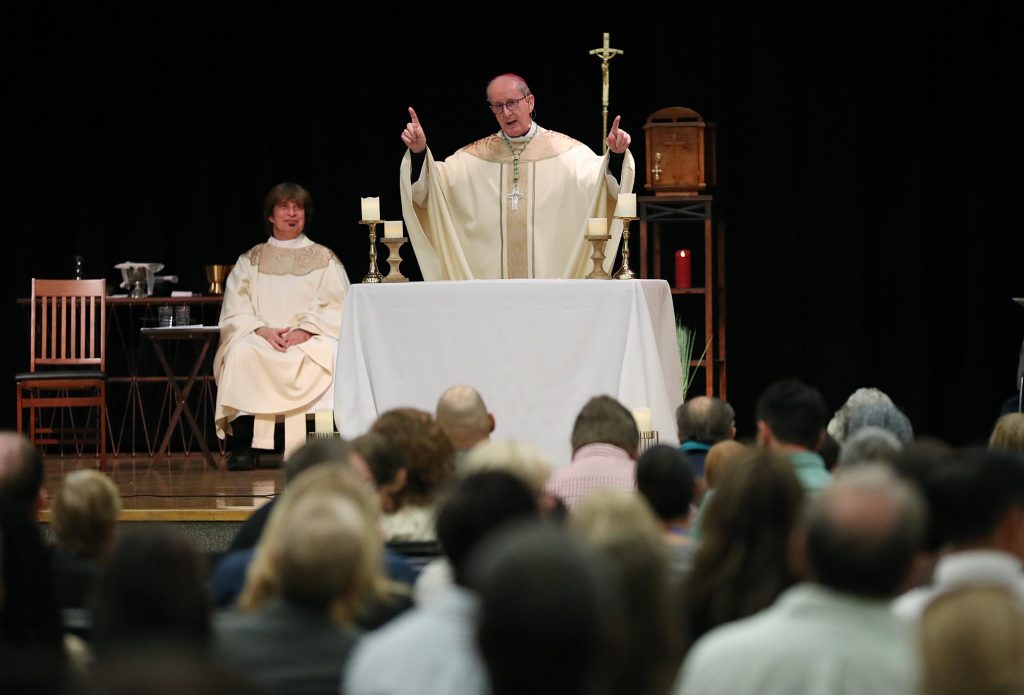 My Sisters and Brothers in Christ,
This morning, December 31, we learned of the death of Pope Benedict XVI. He was a man with the eyes of faith in our triune God. He was a teacher first and his favorite subject was the Gospel message. His daily living was as a Eucharist and he wrote and spoke of how we are called to live in faith, hope and love through, with and in God. He said the Sacrament of the Eucharist is the "sacrament of charity, the Holy Eucharist is the gift that Jesus Christ makes of himself, thus revealing to us God's infinite love for every man and woman" (Sacramentum Caritatis 1). He helped us to understand how through the Eucharist Jesus loves us to the end.
On a personal note, I was named an auxiliary bishop of the Archdiocese of Miami by Pope Benedict in June 2005. I was privileged to be one of the first bishops to be named by him in the USA. For this I am eternally grateful to God and him for naming me an apostle of the Church. In my meeting with him, he was always gracious and interested in the Church in Florida.
We pray with gratitude for this faithful servant. May eternal rest be granted unto him and may perpetual light shine upon him. May his soul and the souls of all the faithful departed, through the mercy of God, rest in peace.
Sincerely yours in Christ,

Most Reverend John Noonan
Bishop of Orlando